As the new TR game inspires many Tomb Raider fans to create their own custom adventures, here is some help to get you started to build your own Reborn-themed Tomb Raider custom level.
TR Reborn Starter Set
By Nadine (Horus)
The texture set, containing a selection of cliff, grass, rock, sand, wood and concrete textures, and the object set provide you with memorable objects and key visual elements to help you start building your own Tomb Raider Reborn inspired levels.
Textures
Objects

Unless otherwise stated by the author, please respect the common user guidelines for using TRForge content.
---
TRLE – Recommended Objects
These are our recommended objects from other object designers that might add a great touch to your Reborn inspired tr custom game!
Click on the pictures to get to the download locations.
Japan Object Set by Elio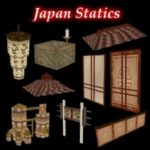 Bow and arrows by uranos1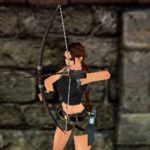 Bow and arrows by Tifa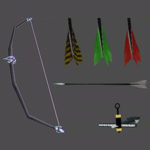 Tomb Raider Reborn outfits by Horus-Goddess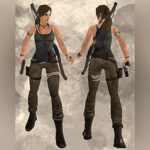 Cave objects and candles by maax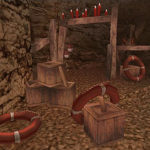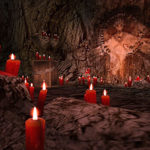 Cage (pushable/raising block) by kurtislara